Today, the service named "Open Bus" is more and more popular in Vietnam. You can easily catch a bus from the southern of Vietnam in order to visit some interesting places in the North Vietnam. Also, there is a great deal of bus stations across the routes. The more distance you go, the higher cost you have to pay for. In addition to, it offers two main kinds of transportation, nightlife bus, and coach. The ticket price of nightline buses is always much higher than those of coaches.
The routes of Open Bus
The open bus in Vietnam contains both many air conditioners and water closets. However, it does not mean that all WCs are available every time and the air-conditioning system can always accomplish their functions best.
The most common itinerary of Vietnamese open bus tour is from Ho Chi Minh City to Hanoi, the capital city of Vietnam. This route passes some wonderful destinations like Mui Ne, Da Lat, Nha Trang, Hoi An and Hue. Actually, you can totally choose to put off your transport on this vehicle and visit all listed places until you want to get the next destination. In this case, everything you just need is asking the travel agency in this area before leaving. The price is not very expensive, fluctuating around VND 950,000 to VND 980,000.
However, keep in mind that it is not necessary for you to put your feet on every place following the plan of your bus tour. For example, if you are not interested in coming to Da Lat, you can take the upcoming bus to get Nha Trang at the same time you have just been in the Da Lat stop.
The price of an open bus tour to visit the Northern Vietnam is very friendly budget, just around VND200,000 per passenger.
In reality, if you witness a seller saying that you would definitely have the greatest sitting places when choosing his service, it is best for you to keep away from such a sweet advertisement like this. It may not be likely true. Most travel agencies offer a wide range of compliments for their tours to attract your interest.
Actually, most open bus services accomplish the activities far different from what they used to promise. For example, you should refer two cases below:
Case 1: You usually pick randomly am empty sitting place on the open bus
Case 2: It is true that the staff does not care much about your initial suggest, he just depends on his personal ideas and arranges your sitting place.
In reality, these unpleasant situations happen so frequently that you may be gradually familiar with this trouble. Therefore, not owning you desirable seats is not something strange when using open bus services.
But besides that there are a lot of standard quality services for your trip convenient. It all depends on the service you choose which company to move.
This is a typical company list:
What I dislike about open bus in Vietnam?
Heads Up
You likely do not think about all activities not allowed while traveling on an open bus. Actually, finding more information about this before taking any bus trip definitely leads you to a good preparation for any trips.
Aggressive horners
It is not all Vietnamese chauffeurs are so friendly and hospitable. The ones driving open buses must be one of the most typical examples. They always abuse the technical noise from this kind of bus and disturb all transportation or people around them. In reality, the appearance of this unpleasant noise is too much, about every 5 seconds. As a result, the chauffeurs will gradually honk every time no matter whether it is necessary or not.
Careless drivers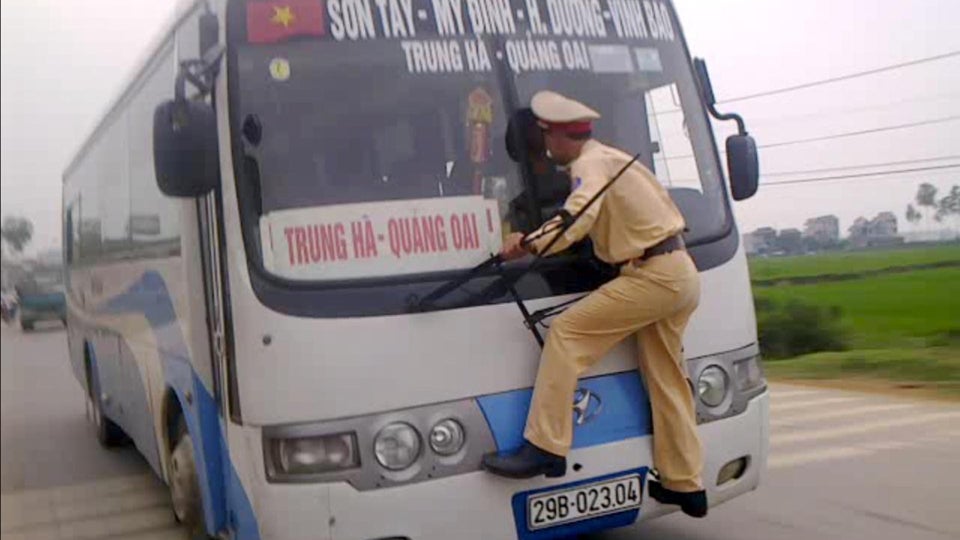 Actually, you hardly keep your balance while sitting on an open bus. If you try to observe the traffic system outside, you can easily see that the chauffeurs drive too carelessly. They always deflect the right direction they have to follow. More seriously, most drivers are ready to invade the way for transports running in the opposite direction.
Noise & common courtesy
In fact, you may find it hard to witness the politeness of passengers. Although this is the current bedtime, some people prefer joining in the messy conversations with the others, even much more noisily than normal. Moreover, they also hear many loud tunes or watch videos without using any earphones.
About the author: Oliver Nguyen from Viet Fun Travel, an American experienced traveler, has been visiting over 30 countries all over the world. She usually says that travel is the biggest dream of her life. Also, she is a great blogger. If you are a fan of visiting some interesting places, her experience is definitely your best reference.